Description
Say Hello to the Quickest, Safest, Mess-Free Fort!
At AirFort®, we believe that bringing fun into your household brings the family together. We pride ourselves in the quality of the AirFort® as a toy kids will play with for years to come. We believe that in order for a fort to be played with often it needs to be easy and convenient.
AirFort® inflates in less than 30 seconds. When the kids are ready to play simply attach your AirFort® to a fan and you're ready to go!
And the best part? When it's time to clean up and put away, all you have to do is stuff into its own matching carrying bag (weighing only 24 oz) so it's ready for the next day of fun!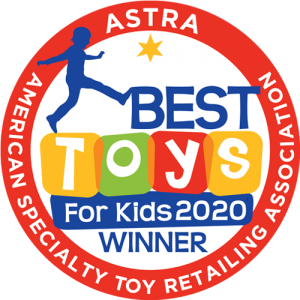 The Perfect Alternative to Screen Time
Honest tech-free constructive play that helps bring out your child's ever growing imagination. Just like the independent, screen-free play time we had as kids!
Perfect for Parties, Playdates & Sleepovers!
Invite all your friends over! The AirFort® is big enough for lots of guests! At 6.5 ft. in diameter and over 4 ft high, AirFort® is roomy so no one gets left out.
Safe, Worry-Free Forts For Kids Of All Ages!
Patented no floor design creates an easy entrance and exit for everyone. Viewing window for kids to see in and out, and mesh divider preventing access to fan!
Super Fun, Super Spacious, Super Easy!
Kids love Forts! The AirFort® makes it even better. Sets up and Cleans up in Seconds! So it's no wonder both Kids & Parents are going wild for the AirFort®.